Wild Food/Survival Foraging Walkabout
Description: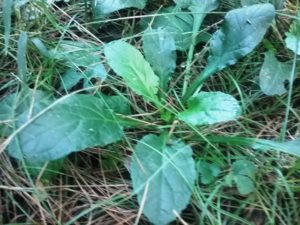 In this walk and talk we focus entirely on wild edibles, although we may address questions on medicinal benefits here and there, food will be the focus. Each month of the growing season in the mid Atlantic is so diverse in plants and fungi, we will definitely include fungal foods when they pop! With each plant /mushroom we encounter we will discuss:
How to correctly identify each plant
What parts are edible
How to safely prepare it for eating
How to preserve it for long term storage
How to honor the plant and help it thrive (aka planting back/how to not over harvest)
When: 2pm-4pm
Location: Greenbelt MD
Audio and video recording is allowed and encouraged. Note taking can be helpful, as we will cover a lot of very specific information. Dress appropriately for the the weather and bring a water bottle and snacks to share.
Meet your instructor:
Eric Lewis
Eric is a lover of plants and an aspiring greenman who dedicates much of his energy to deepening the relationship between people and plants. Inspired by the wise words of world renowned ethnobotanist Frank Cook, Eric is continually encouraging people to respect the plants as individuals and eat something wild everyday.
Event Registration and Ticketing Powered by Event Espresso