The Way of Hunt - Hunters Preperation Program
Description: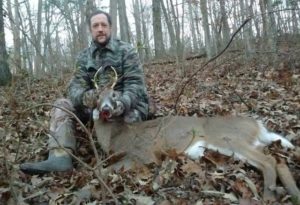 The Way of the Hunter is an in-depth experiential program focused on a mix of traditional and primitive hunting skills. This 3-month program is designed for those who want to become proficient in the art of hunting! Your time during this program will be spent working on these skills combined with our time in the field you will be ready for the early season hunt. By the end of this program you will have the skills and knowledge to adapt your skills to any environment.
When: July 29, Aug 1, 12, 15, 29, Sept 9, 12,  26 and Oct 7 (Wednesdays 6:30 -8:30 pm and  Sundays 11am- 3pm.
Ages: 18 & older
Registration Fee: $650 (Fee includes $100 materials and tool fee)

Payment plan is available- once you submit your registration return to this page and sign up to make installments.
One of the most powerful experiences to have is to sink and fade into the forest, walk among the animals, observing their habits, understanding their language, and becoming one with their environment. The Way of the Hunt is a journey through all aspects of the hunt including; preparation for the hunt, creating the gear, learning the ebb and flow of the forest, and how to process your harvest.
You will learn the following Skills;
How to Scout an area to hunt
How to identify blind and stand locations
How to build a natural hunting blind
How to control your scent
Stalking, movement, and camouflage
How to use tree stands safely
Awareness techniques to increase your animal sightings
Other topics covered;
Primitive arrow making
Tracking and trailing
Field dressing and butchering
Hide tanning
Study/research/dirt time: It is encouraged that each participant do additional research and practice on their own time. This will help further your progression.
Study/research/dirt time: It is encouraged that each participant do additional research and practice on their own time. This will help further your progression.
Workshop Location
4004 31st Street
Mount Rainier
MD
20712
Map and Directions
Bill Kaczor - Founder/ CEO 2007-Present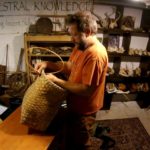 Bill is the CEO and one of the original founders of Ancestral Knowledge. Bill has worked and studied intensively with the masters in the fields of; youth mentoring, naturalist studies, primitive technology, wilderness survival, and tracking. He has been teaching children and adults in these subjects since 1996 — For five years Bill worked as head instructor for the Children of the Earth Foundations- Coyote Tracks summer camps, and two years as the assistant director. He has instructed students at the University of Maryland, Georgetown University, Rivercane and Falling Leaves Rendezvous, Mid-Atlantic Primitive Skills Gathering (MAPS Meet), and Roots Rendezvous. Bill has instructed for 5 years at Tom Brown Jr.'s Tracker School teaching primitive traps, bow making, flint knapping, pottery and hide tanning. In 1999, Bill chose to leave his skateboard/snowboard business and dedicate his life to teaching these skills and connecting people with the natural world. Shortly afterward, Bill designed and was granted an after school and summer program for the 21st Century Learning Community in Public School District 150 in Peoria, Illinois. This program was successful in that it led the children to a respect for nature, respect for themselves and others, self-discipline and adventure. Bill is a specialist in bow making, stone tool technologies, hide tanning, fire by friction and hunting.
Event Registration and Ticketing Powered by Event Espresso