This Home School Naturalist Program meets on Wednesday's in Greenbelt MD.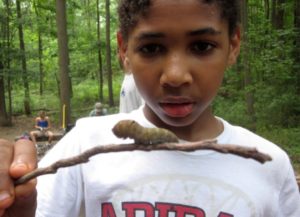 The Home School Naturalist Program uses nature observation, awareness and earth based skills to introduce your child to a world of adventure and discovery!
This program focuses on cultivating the existing passions found in children, their natural curiosity and their innate love of nature. We then add layers of hands-on experience in naturalist and wilderness skills including; tree & plant ID, natural fibers, sensory awareness, emergency fire building, lost proofing, wild food gathering and preparation, animal tracking & ID, practical camping skills & more. These skills are the foundation that we build upon as your child advances each season through the many different levels of this program.
Our Future Primitives- Primitive Skills & Leadership Training Program enures that your teen ages 12-17 will have the necessary life skills and leadership training to successfully transition from adolescence to adulthood. While participating in this 10 week program we will use ancient and modern life skills and technologies to guide your teen toward becoming a confident leader and a self motivated reliable team player. Using ancestral mentoring practices and a mix of earth based and modern living skills we will walk the razors edge of the modern and ancient world. Working from this place allows for guided growth through the challenges of daily life and the power that comes from the freedom of choice. Participants will learn advanced life skills of our ancestors that provided a healthy relationship between ones self and the earth.
When: 11am-4pm every other Wednesday. Please refer to our calendar for specific dates. Program begins Feb 14th
Ages: 12-17
Registration Fee: $650 (includes $150 materials and tool fee)