Our summer camps are 100% outdoors and filled with forest exploration, games, and hands-on projects. Our camps provide experiences that are fun, exciting, and unforgettable. Our overnight camps are open to children of all genders ages 10-17.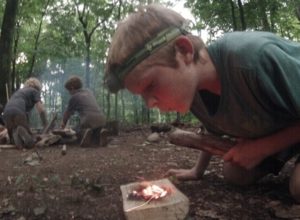 The Wilderness Experience Camp is the foundation to our overnight camps. While attending this week-long overnight camp, everyone will build their own friction fire kit and survival shelter.  Campers will also learn; ancient navigational skills, how to cook over a campfire, and how to make their own utensils, . We will wander to our favorite fishing spots and cool off while exploring the secluded mountains streams and waterfalls.  Oh and for those who like a challenge, the SCOUT LOG!
This experience will expand your child's comfort and confidence levels as we camp in the Shenandoah Mountains on a 1400-acre private wilderness sanctuary near Harpers Ferry, WV.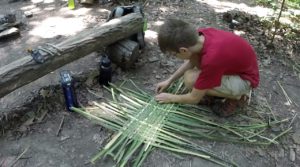 In the Earth Skills Camp you will learn the ancient skills that our ancestors used to thrive in nature on a daily basis. Each camper will develop the focus and confidence that these skills unleash!
This camp features advanced skills like primitive pottery, archery, stone tools, hide-tanning and overnight mock survival experiences. We will wander to our favorite fishing spots and cool off while exploring our secluded mountains streams and waterfalls.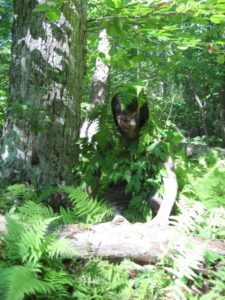 Forest Scout Camp is a week long adventure  where you will experience what it means to be the eyes and the ears of the forest.  Learning how to disappear into the forest without a trace we will use skills like; natural camouflage, stalking and movement, night time navigation, and advanced tracking and awareness to reach our objectives.
We will split up into two teams and practice Scout activities and play Scout games that help hone each campers skills in awareness, stealth, and invisibility to prepare for their final mission, infiltrating the others camps to capture their treasures! This camp is modeled around the ancient Scout skills shared by Tom Brown Jr and takes each camper on an exciting Scout adventure. 
Financial Aid is available for those in need of assistance.